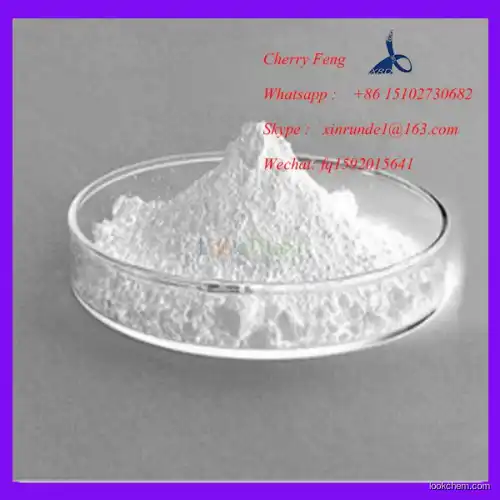 Keywords
EDTA Tetrasodium Salt
13235-36-4
13235-36-4 EDTA Tetrasodium Salt
Quick Details
ProName: High Purity Na4 EDTA Tetrasodium Salt ...
CasNo: 13235-36-4
Molecular Formula: C10H12N2Na4O8
Appearance: White Crystalline Powder
Application: It Can Be Used As Pharmaceutical Inte...
DeliveryTime: 2-4 days after confirming your payment...
PackAge: 100g/ bag, 2 kg/ bag, 25kg/ carton or ...
Port: shanghai
ProductionCapacity: 1000 Metric Ton/Month
Purity: 99%
Storage: Store in sealed containers at cool & d...
Transportation: By DHL, TNT, FedEx, HKEMS, UPS, Etc
LimitNum: 10 Gram
Superiority
1. Guaranteed purity;
2. Large quantity in stock;
3. Largest manufacturer;
4. Best service after shipment with email;
5. High quality & competitive price;
Details
High Purity Na4 EDTA Tetrasodium Salt CAS No 13235-36-4
Quick Detail:
Ethylenediaminetetraacetic acid (EDTA) is a chelating agent produced as a series of salts. A chelating agent is a material that tightly binds or captures metal ions.
Salts of EDTA are typically sold as an aqueous solution for controlling / binding metal ions over a broad pH range in aqueous (water-based) systems.2 Salts of EDTA typically exist as a light amber liquid and some have a slight amine odor. Some salts are sold as dry powders.
Occupational exposure is dependent upon the conditions under which salts of EDTA are used. Under fire conditions, salts of EDTA can decompose and the smoke may contain toxic and/or irritating compounds.
Based on currently available information, there is no indication of harmful effects of EDTA due to long-term exposure to low concentrations found in the environment.
Description:
EDTA is an aminopolycarboxylic salt. The various salts of EDTA typically exist as clear to amber liquids. Some have a slight amine odor. They can be used as chelating agents over a broad pH range in aqueous systems. Some salts are produced as dry powders and crystals. These salts are water soluble, but insoluble in acid and organic liquids
Chelating agents bind or capture trace amounts of iron, copper, manganese, calcium and other metals that occur naturally in many materials. Such naturally occurring metals can cause foods to degrade, chemical degradation, discoloration, scaling, instability, rancidity, ineffective cleaning performance and other problems
Applications:
1) Agriculture - to stabilize formulations and to provide micronutrients to fertilizers
2) Cleaning products - to remove hard water scale, soap film, and inorganic scales in a wide variety of cleaning products and formulations, including hard surface cleaners, institutional cleaners, laundry detergents, liquid soaps, germicidal and anti-bacterial cleansing preparations, and vehicle cleaners
3) Metalworking - for surface preparation, metal cleaning, metal plating, and in metalworking fluids
4) Oil field applications - in the drilling, production, and recovery of oil
5) Personal care products - to increase effectiveness and improve stability of bar and solid soaps; bath preparations; creams, oils, and ointments; hair preparations, shampoos and almost every type of personal care formulation
6) Polymerization - for suspension, emulsion, and solution polymers, both in polymerization reactions and for finished polymer stabilization
7) Photography - as a bleach in photographic film processing
8) Pulp and paper - to maximize bleaching efficiency during pulping, prevent brightness reversion, and protect bleach potency
9) Scale removal and prevention - to clean calcium and other types of scale from boilers, evaporators, heat exchangers, filter cloths, and glass-lined kettles
10) Textiles - in all phases of textile processing, particularly the scouring, dyeing and color stripping stages
11) Water treatment - to control water hardness and scale-forming calcium and magnesium ions; to prevent scale formation
12) Consumer products - in food and pharmaceutical applications
Specifications:
CAS Number: 13235-36-4
Chemical Formula: C10H12N2O8•4NA•4H2O
Molecular Weight: 452.23
Synonyms: N,N'-Ethylenediaminediacetic acid tetrasodium salt, Tetrasodium EDTA
Appearance: white crystalline powder
Assay: 99% min.
PH value (1% water solution): 10.5-11.5
chelate value(CaCO3mg/g): 215-220
Iron [Fe]: 0.005% max.
Heavy metals [Pb]: 0.001% max.
Advantages:

Hubei XinRunde Chemical Co., Ltd is a renowned pharmaceutical manufacturer. We can offer high quality products at competitive price in quick delivery with 100% custom pass guaranteed. Never stop striving to offer our best service is our philosophy. We have Flexible and Untraceable payment terms. As a leading manufacture, our products have been exported to Germany, Norway, Poland, Finland, Spain, UK, France, Russia, USA, Brazil, Mexico, Australia, Japan, Korea, Thailand, Indonesia, Uruguay and many other countries.

1. Quality.Every batch of steroid powders have tobetested by our QC(quality control) before they are allowed to sell.

2. Delivery We have stock, so we can delivery quickly at the very day when receive the payment. Within 24 hours after receiving the payment Lead time 4 or 7 days.

3. Discreet package Safelyand Professionally Disguised Package Guaranteed. For your safety and to insure delivery all products will be packed in a discreet way to prevent any suspicions, no steroids related name will appear on the parcels. high successful delivery rate.

4. Warm after-sale service Any of your question would be solved for the first as soon as possible.
High Purity Na4 EDTA Tetrasodium Salt CAS No 13235-36-4