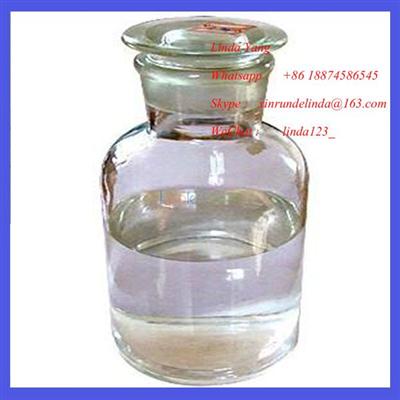 Keywords
99% Ethylene Glycol
Ethylene Glycol Manufacturer
For Bactericide Intermediate
Quick Details
ProName: Ethylene Glycol Manufacturer CAS:107-2...
CasNo: 107-21-1
Molecular Formula: C2H6O2
Appearance: White Powder
Application: It Can Be Used As Pharmaceutical Inte...
DeliveryTime: 2-4 days after confirming your payment...
PackAge: 100g/ bag, 2 kg/ bag, 25kg/ carton or ...
Port: Wuhan
ProductionCapacity: 10000 Metric Ton/Month
Purity: 99%
Storage: Store in sealed containers at cool & d...
Transportation: By DHL, TNT, FedEx, HKEMS, UPS, Etc
LimitNum: 10 Gram
Superiority
advantages:

hubei xinrunde chemical co., ltd is a renowned pharmaceutical manufacturer. we can offer high quality products at competitive price in quick delivery with 100% custom pass guaranteed. never stop striving to offer our best service is our philosophy. we have flexible and untraceable payment terms. as a leading manufacture, our products have been exported to germany, norway, poland, finland, spain, uk, france, russia, usa, brazil, mexico, australia, japan, korea, thailand, indonesia, uruguay and many other countries.
1. quality.every batch of steroid powders have tobetested by our qc(quality control) before they are allowed to sell.

2. delivery we have stock, so we can delivery quickly at the very day when receive the payment. within 24 hours after receiving the payment lead time 4 or 7 days.

3. discreet package safelyand professionally disguised package guaranteed. for your safety and to insure delivery all products will be packed in a discreet way to prevent any suspicions, no steroids related name will appear on the parcels. high successful delivery rate.

4. warm after-sale service any of your question would be solved for the first as soon as possible.
Details
Ethylene glycol Basic information
Ethylene glycol Chemical Properties
| | |
| --- | --- |
| Melting point | -13 °C(lit.) |
| Boiling point | 196-198 °C(lit.) |
| density | 1.113 g/mL at 25 °C(lit.) |
| vapor density | 2.1 (vs air) |
| vapor pressure | 0.08 mm Hg ( 20 °C) |
| refractive index | n20/D 1.431(lit.) |
| Fp | 230 °F |
| storage temp. | 2-8°C |
| solubility | water: miscible |
| form | Viscous Liquid |
| pka | 14.22(at 25℃) |
| color | blue |
| Relative polarity | 0.79 |
| PH | 6-7.5 (100g/l, H2O, 20℃) |
| explosive limit | 3.2%(V) |
| Water Solubility | miscible |
| FreezingPoint | -11.5℃ |
| Sensitive | Hygroscopic |
| Merck | 14,3798 |
| BRN | 505945 |
| CAS DataBase Reference | 107-21-1(CAS DataBase Reference) |
| NIST Chemistry Reference | 1,2-Ethanediol(107-21-1) |
| EPA Substance Registry System | 1,2-Ethanediol(107-21-1) |
| | |
| --- | --- |
| Hazard Codes | Xn |
| Risk Statements | 22-36-41 |
| Safety Statements | 26-39-36/37/39 |
| RIDADR | UN 1219 3/PG 2 |
| WGK Germany | 3 |
| RTECS | KW2975000 |
| F | 3 |
| TSCA | Yes |
| HS Code | 29053100 |
| Hazardous Substances Data | 107-21-1(Hazardous Substances Data) |
| Toxicity | LD50 in rats, guinea pigs (g/kg): 8.54, 6.61 orally (Smyth); in mice (ml/kg): 13.79 orally (Bornmann) |
Ethylene glycol Usage And Synthesis
Dihydric alcohol
Ethylene glycol is the simplest aliphatic dihydric alcohol with chemical properties of alcohols such as being capable of generating ether, ester, or being oxidized into acid or aldehyde as well as being condensed to form ether or being substituted by halogen. Its reaction with acyl chloride or acid anhydride generally forms di-esters. Under heating in the presence of catalyst (manganese dioxide, aluminum oxide, zinc oxide or sulfuric acid), it can be subject to intermolecular or intramolecular dehydration to form the cyclic ethylene acetals, which can react with nitric acid to generate glycol dinitrate (an explosive). Ethylene glycol is the raw material for production of polyester resins, alkyd resins and polyester fiber. It can also be used as the refrigerant agent for automobile and aircraft engines refrigerant. In 1980, the glycol amount used as refrigerant agent is equal to the amount consumption for producing polyester. In addition, it can also be used for synthesizing polymers such as polyester fibers. Ethylene glycol dinitrate, when used in combination with nitroglycerine can reduce the freezing point of explosives. Ethylene glycol can also be used as the raw material of pharmaceuticals and plastics and high-boiling solvents. Industry applied ethylene as a raw material with first converting it to ethylene oxide and then hydrolyzing to produce ethylene glycol.
This product is of fire and explosion hazards. It is irritating to skin and mucous membrane with inhalation of vapors or skin absorption producing a narcotic effect on the central nervous as well as causing kidney damage. Rat, through oral administration, has a LD50 of 8540 mg/kg. The maximal allowable concentration in the workplace is 5 × 10-6.
This information is edited by Xiongfeng Dai from Chemicalbook.
Poisoning and first aid
This product is of low toxicity. Rat LD50: 5.5ml/kg~8.54ml/kg. People who is subject to oral administration by once has a LD50 of 80g~100g. The plasma concentration of ethylene glycol is 2.4g/L and can cause acute renal failure. It can be absorbed through the digestive tract, respiratory tract and skin. It can be discharged from the kidney in the form of prototype or ethanedioic acid (oxalate) from through oxidation. Glycol, after being oxidized into carbon dioxide, can be discharged from the respiratory tract.
Although ethylene glycol has a high toxicity but its volatility is small. Therefore, it is unlikely that the inhalation of it during production can cause severe poisoning. Inhalation poisoning is manifested as blurred consciousness, nystagmus and urine containing protein, calcium oxalate crystals and red blood cells. Oral toxicity in clinical practice can be divided into three stages: the first stage is mainly the central nervous system symptoms, such as the performance of ethanol poisoning; the second phase of the main symptoms mainly include shortness of breath, cyanosis, and various manifestations of pulmonary edema or bronchopneumonia; at the third stage, there may be significant renal disease, low back pain, kidney area percussion pain, renal dysfunction, proteinuria, hematuria, urine containing calcium oxalate crystals, as well as oliguria, anuria and even acute renal failure.
Patients mistakenly take it should be subject to the treatment based on the general principles of first aid for oral poisoning and can be given 600 mL of 1/6 mol of sodium lactate solution and 10 mL of 10% calcium gluconate through intravenous infusion. Patients of severe poisoning can subject to treatment of artificial kidney dialysis.
Container of ethylene glycol should have "toxic agents" mark. The product, upon heating, should be sealed, vented to prevent inhalation of the vapor or aerosol. Avoid long-term direct skin contact with the product.
Chemical Properties
It is colorless transparent viscous liquid with sweet taste and moisture absorption capability. It is also miscible with water, low-grade aliphatic alcohols, glycerol, acetic acid, acetone, ketones, aldehydes, pyridine and similar coal tar bases. It is slightly soluble in ether but almost insoluble in benzene and its homologues, chlorinated hydrocarbons, petroleum ether and oils.
Uses
Glycol is mainly used as the antifreeze agent for preparation of the automobile cooling systems and the raw material for the production of polyethylene terephthalate (the raw material of polyester fibers and plastics material). It can also be used for the production of synthetic resins, solvents, lubricants, surfactants, emollients, moisturizers, explosives and so on. Glycol can often used as alternative of glycerol and can often be used as hydration agent and solvent in the tanning industry and pharmaceutical industry. Glycol has a strong dissolving capability but it is easily to be oxidized to toxic metabolic oxalic acid and therefore can't be widely used as a solvent. The ethylene glycol can be supplemented to the hydraulic fluid and can be used for preventing the erosion of oil-based hydraulic fluid on the rubber of the system; the water-based hydraulic fluid with ethylene glycol as a main component is an inflammable hydraumatic fluid and can be applied to the molding machine in aircraft, automobiles and high-temperature operation. There are many important derivatives of ethylene glycol. Low molecular weight polyethylene glycol (mono-uret ethylene glycol, bi-uret ethylene glycol, tri-uret ethylene glycol or respectively called as diethylene glycol, triethylene glycol, tetraethylene glycol) is actually the byproduct during the hydration of ethylene oxide B for preparation of ethylene glycol.
| | |
| --- | --- |
| Uses | Reagent typically used in cyclocondensation reactions with aldehydes1 and ketones1,2 to form 1,3-dioxolanes. |
| Definition | ChEBI: A 1,2-glycol compound produced via reaction of ethylene oxide with water. |
| Uses | Antifreeze in cooling and heating systems. In hydraulic brake fluids and de-icing solutions. Industrial humectant. Ingredient of electrolytic condensers (where it serves as solvent for boric acid and borates). Solvent in the paint and plastics industries. In the formulation of printers' inks, stamp pad inks, ball-point pen ink. Softening agent for cellophane. Stabilizer for soybean foam used to extinguish oil and gasoline fires. In the synthesis of safety explosives, glyoxal, unsatd ester type alkyd resins, plasticizers, elastomers, synthetic fibers (Terylene, Dacron), and synthetic waxes. To create artificial smoke and mist for theatrical uses. |